(ARTICLE 1 in the Series)
The Rise of Big Data
Big Data technologies made it possible for enterprises to capture and integrate diverse sets of data. They were no longer constrained to the data warehouses for analytics and reporting. Big Data allowed the integration of third-party syndicated data sets and social media data such as tweets and blogs. In addition, it helped break down silos between the various divisions within the enterprise, democratizing data access and help gain new insights from data.
The enriched big data sets can be used not just to understand the past, but make predictions about the future – which customers are likely to churn, which customers/equipment are most likely to generate new claims, which products are the most likely to succeed, etc.
AI-powered
We are now in the next wave of deriving value from data using AI-powered applications. The big breakthrough for this wave is the ability to use AI-powered neural networks to solve a wide variety of problems including autonomous driving vehicles, natural language understanding, image recognition, etc. Translating these technological advancements to real business use cases will result in significant operational benefits – reducing cost, providing faster customer service while creating new business models and sources of revenue.
Let's look at some of the use cases for AI in insurance.
Underwriting
Underwriting or new application processing is the first pillar in any type of insurance – namely, processing applications for new insurance policies. The process can be complicated depending on the type, size, prior history and other components of the application to evaluate the risk and enroll the client. It involves communication among multiple parties – the client, agent, and underwriter. This is traditionally a manual process as it involves a review of many different types of documents from diverse carriers with no standardization that allows easy automation. Further, many carriers still receive paper documents that are faxed or scanned (or worse – sent via snail mail !)
AI-powered systems can help this step in multiple ways:
Natural Language Processing (NLP) systems and chatbots and streamline communication between the parties
AI-driven document extraction systems (Docu-AI) can automate the processing of the various documents using AI and Big Data
Data from documents can then be analyzed by AI-powered analytics to help the underwriter assess risk
Claims Processing
Claims processing forms the core of the business for insurance carriers. When a claim is processed in a timely manner, it improves customer satisfaction and retention. Simultaneously, the processing has to minimize financial loss due to fraud or other factors to maximize profitability. Most companies have focused their energies on improving the claims process using technology.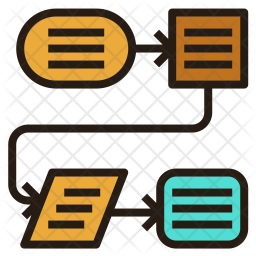 Many software applications already automate workflows ensuring timely processing and smooth communication with all parties involved. Mobile apps allow users to easily submit claims along with documentation such as photos of the incident, claim form, invoices, etc.
Yet, main parts of the process are heavily manual. Claims adjusters have to frequently go out in the field to make assessments. Even in the case of smaller claims, the adjuster may manually review documents and photos.
How can AI-powered systems help claims processing?
Image recognition algorithms can help identify and automatically categorize various pieces of information in claim evidence photos such as license plates of vehicles, insurance cards, various types of damages, etc.
AI-driven document extraction systems (DocuAI) can automate analysis and categorization of line items in medical records, body shop estimates, contractor reports, etc. Using NLP and Deep learning techniques allows these systems to recognize a wide variety of content.
Robotic Process Automation (RPA) can automate many parts of the processing workflow along with 1) and 2) above
Fraud Detection
Fraud detection is usually a part of claim processing to ensure that no opportunistic fraud has taken place. The biggest loss for insurance companies is due to fraud. Many larger carriers already use predictive analytics to help identify potential fraud in claims. These Machine Learning models use not just  a carrier's own data but also shared databases across companies to flag potential fraud.
AI-powered systems can take this a step further. They can use the vast amounts of accumulated data and images to detect more subtle instances of fraud as well as previously intractable ones. With the cost of running these models dropping dramatically, even small claims can be analyzed to detect patterns.
Customer Service
Improving customer service is the goal of every organization. With Big Data and AI, it is possible to automate the analysis of customer service calls and emails allowing customer service agents to proactively address complaints and issues.
AI-driven chatbots are now pervasive on websites and web portals. They provide an easy way of answering customers' questions while reserving human interaction to handle more complex issues. Mobile apps with the ability to answer spoken natural language queries are now possible using technologies like Siri, Alexa and the same knowledge base used by chatbots and customer service agents.
New Business Models
With IoT enabling the gathering of fine-grained data (how many do I drive every day, what is the average trip, how many hours is the property unoccupied), insurance companies are seizing the opportunity to come up with new ways of underwriting policies. AI-powered systems can provide better risk analysis for determining premiums resulting in new personalized products. These new products can be provided at attractive premiums, driving new business.